Green Therapy – A Guide for Plant Lovers in Hyderabad
5 min read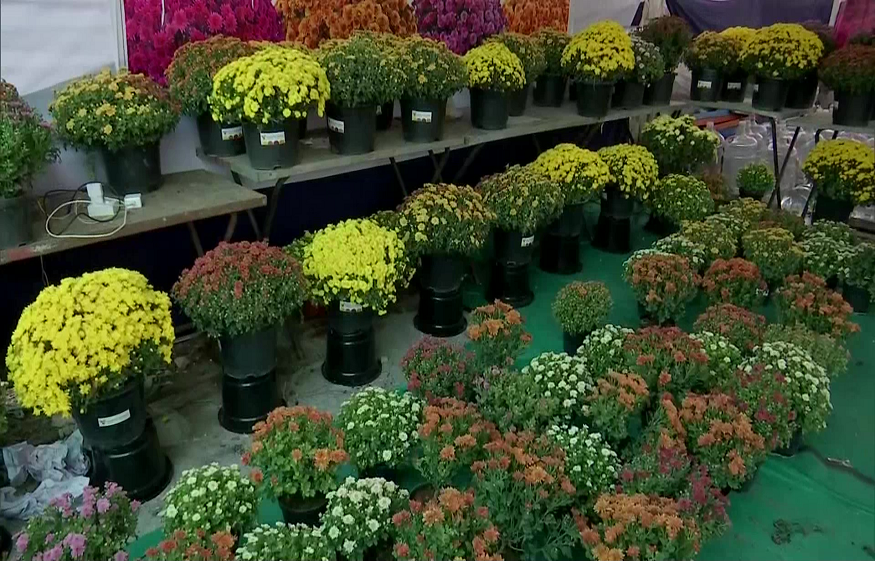 If you think Hyderabad is all about its famous Biryani, then you are wrong. It is also a heaven for nature lovers. If you belong to the growing community of plant lovers and are currently in Hyderabad, you are in for a treat that might make you 'green' with happiness. The city is often known as one of the green hotspots for plant lovers. All you have to do is to rent a car in Hyderabad and visit those places where trees mean everything.
The Best Nurseries in Hyderabad
Whether you are a certified plant parent or have just started potting plants, every plant enthusiast must know about these top nurseries in the city:
You, Me, and Bonsai: The name itself explains what kind of plants you will get at this location. This nursery, curated by world-renowned bonsai artist Govind Raj, offers end-to-end solutions to make bonsai from scratch. This is great if you don't have a huge space for your plants or want to start small, literally.
Myro Farms: This nursery store offers a wide range of plants to quench your thirst for potting plants. You can buy seeds, fertilisers, ceramic pots, and plants of various species here. It is perfect for certified plant parents to find everything in one store.
Just Plants: If you plan to savour Hyderabad's flora, you shouldn't miss this location. Walking inside Just Plants will give you the feeling of walking in a park. If you want to try growing aquatic flowers, their water lilies and lotuses are a must-buy.
Paudhe Se Yaari: This nursery is skilled at crafting various plant pots. They offer diverse customisations on the plants and their pots for an affordable price. Are you planning to decorate your gallery with potted plants, then this is the place for you to get the pots.
Tulasi Nursery: If you love succulents and terrariums, you can't afford to miss Tulasi Nursery. Their extensive collections of plants will surely captivate you.
Green World: Whether it's purchasing garden supplies or outdoor and indoor plants, this nursery has you covered. In case you are not sure which plant to buy next or how to beautify your garden, this is the nursery for you.
These nurseries will treat your love for plants appropriately. Since you will be visiting these nurseries, you must avoid public transportation to avoid harming your plants. Rather choose Savaari Car Rental – a reliable and professional car renting service in Hyderabad. You can travel and visit these nurseries across the city at your leisure safely.
The Best Green Cafes in Hyderabad
If you are a plant enthusiast looking for a calm and serene cafe to enjoy your meals, Hyderabad offers several options.
Autumn Leaf Cafe: This cafe gives the vibe of sitting inside a small park with tables and chairs. Savour baked goods and American delicacies while spending quality time with your pets amidst the cafe's fauna. The cost of dining here is pocket-friendly, especially if you are a pair.
Le Vantage Cafe Bar: Located at Jubilee Hills, Le Vantage Cafe Bar has an extensive outdoor and indoor seating area. The white backdrop surrounding the cafe will give you an artistic minimalistic feel. The outdoor area, tinged with soothing greenery, will surely enrich your dining experience.
Chai Kahani: Cafe Kahani is all about rustic touch and feel. Located near Kompally, this cafe offers a peaceful and unique ambience. Their way of serving is different from other places. One thing is sure if you visit this cafe – you get to taste different flavours of 'Chai' here. If you want to experience this, book a cab in Hyderabad and rush to this cafe. You can spend quality time there with its natural theme and live music.
Sound Garden: Sound Garden is one of the most beloved green cafes in the city. Situated near Kothaguda junction, this cafe has a lounge and serves a wide variety of food, ranging from continental, Chinese, and Indian. You will fall in love with the verdant indoor decor adorned with trees and plants.
Heart Cup Coffee: If you are in the Kondapur area, you can't afford to miss this great cafe. This cafe lies behind the TCS building in Kondapur. The lights in the outdoor seating arrangements amidst the trees and plants will mesmerise you.
Top Gardens and Green Roads in Hyderabad
Apart from nurseries and green cafes, you must delve into the lap of nature by taking a relaxing walk outdoors. In Hyderabad, you will find plenty of such places.
Lotus Pond: Lotus Pond is a rich and exquisite spot for nature lovers. Located in the MLA Colony, this spot has a unique biodiversity setting where you can find birds such as White Wagtail, Sunbirds, Common Coot, and Pied Kingfishers. The pond is situated at the park's centre and makes a great spot for walking around.
Botanical Garden: Hyderabad's Botanical Garden boasts of having as many as 600 species of plants spread across its 270 acres of land. You will also find diverse fauna thriving in the place. Your love for plants will surely be reciprocated in this place.
Osman Sagar Lake: Osman Sagar Lake offers a sense of tranquillity surrounded by lush greenery. You will experience a rejuvenating feel amidst the trees and plants. If you want to take a break from the congested city life, head to this lake for a quick getaway. The sunset view here will mesmerise you with its breathtaking colours.
Biodiversity Park: You shouldn't miss this park if you want to explore the greenery in the city. The park was inaugurated in 2012 by then-Prime Minister Manmohan Singh. The place is excellent for the morning and evening walks. If you love plants, this place will enthral you with its diverse collections of plants and trees.
Summing It Up
Hyderabad is a metropolitan city, so one might think they can't enjoy Mother Nature's lush verdure. But these little pockets of greenery hidden within the concrete forest prove that belief wrong. The city not only offers nature lovers a delightful view of land-based flora but also of aquatic vegetation. To enjoy these scenic sights at leisure, hail cabs in Hyderabad with Savaari Car Rentals help.