PREPARE A TRIP WITH CHILDREN IN 6 STEPS.?
3 min read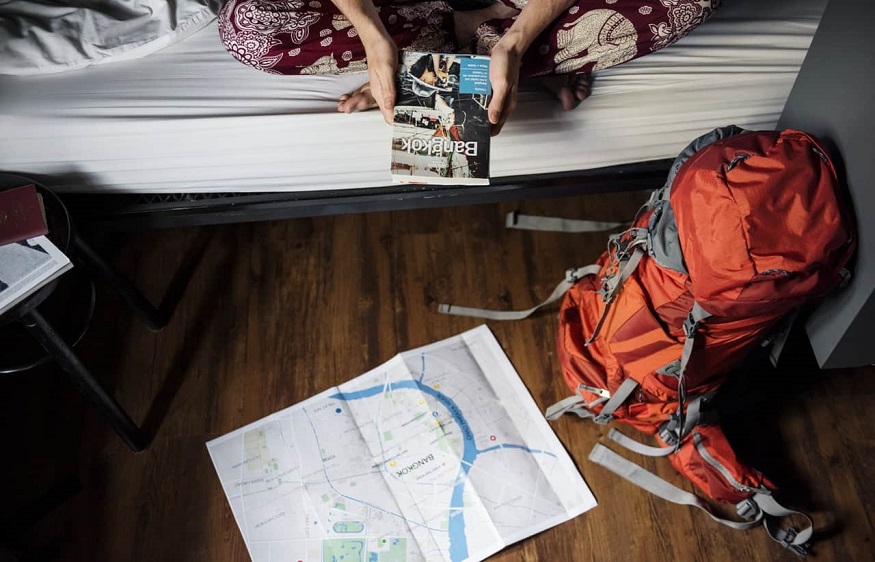 6 steps to prepare for a trip with children, that's the purpose of this article so you don't forget anything when you're an overbooked mom! Let's learn how to organize ourselves with these travel lists
Click on   List to prepare a trip  to print it: choose to print 2 pages per sheet it is easily readable and it saves paper.
1- Choose your travel destination (6 months before)
The most important! We dream for months or even years about a destination. But is it really the right trip to go with your children. Follow these tips to choose your trip and get everything  PREPARE A TRIP done on time. It is good to ask yourself all these questions 1 year to 6 months before
Ask your friends for advice to find out which destinations they have done with children (or consult our blog if they are rather against traveling with young children  . Choose the destination according to the age of the children : for this, compare the flight time , the time difference , the climate, the possible activities in the country visited.To respect your budget, compare the different standards of living of the countries; your budget can go from simple to double. Apply for visas  if necessary. Prepare a first itinerary, taking care to choose the activities and visits according to each member of the family. Provide moments of rest for the little ones for naps. Our advice for planning your itinerary Check that your vaccines are up to date (be careful, some vaccines need to be done several months before the trip to be completely effective). Our article on vaccines
2- Book your trip with your children
By consulting different sites, find the best prices and book often as soon as possible to have advantageous prices! To be expected within 2 months before departure!
3- 1 month before departure
That's it, we're stamping! more than a month before the trip and that's when you shouldn't forget anything! Print the Trip List  from Voyages et Enfants. Complete it if necessary. Check everyone's clothes and buy what's missing from your travel list. Buy the necessary equipment for your trip. Buy a few new travel games that you will only give to the children on the day of departure and as the trip progresses.
 Prepare a list of essential phone numbers for your trip
 Print the addresses of your loved ones on labels (it's easier than walking around with the address book) to surprise the family by sending a beautiful postcard! Make an appointment with the doctor, dentist, ophthalmologist for a health check-up and renew prescriptions.If you are going in a motorhome, van or 4×4, carry out a total overhaul of the vehicle – If there is a problem, the mechanic will have time to repair it if necessary.
4- 1 week before traveling with children
Last week and after we say bye-bye to his boss. So don't get overwhelmed and prepare methodically. For an RV trip, start setting up all the big gear (bike, table, c